Finland at Dubai Expo 2020, UAE
With an estimated 25 million visitors over the 6 months the Expo 2020 Dubai is open, the event brings the world together. At the Expo, a striking tent-meets-snow motif forms the basis for the structure that is the Finland Pavilion. The theme for Finland is 'Sharing future happiness' – a task that it will accomplish by showcasing the best and brightest in Finnish expertise, innovations, and solutions. KONE is helping provide smooth people flow and multisensory experiences to visitors to the pavilion. The company has a lot to offer when it comes to technology and know-how on enabling smart and sustainable urbanization with an emphasis on well-being and happiness.
FINLAND AT DUBAI EXPO 2020
Location: Dubai, UAE
Building type: Exposition pavilion
Owner: Republic of Finland / Business Finland
Architect: JKMM Architects
Completed: 2021
Expected visitors: 25 million over 6 months
KONE is a National Partner for the pavilion
KONE AS THE NATIONAL PARTNER OF THE FINLAND PAVILION
Provide smooth people flow for the pavilion.
Monitor visitor numbers in the building for safety and convenience.
Provide multisensory digital experiences to visitors with a connected elevator.
KONE SOLUTIONS IN THE FINLAND PAVILION
KONE DX Class elevator
Voice user interface
KONE 24/7 Connected Services
KONE Doors
KONE PeopleCount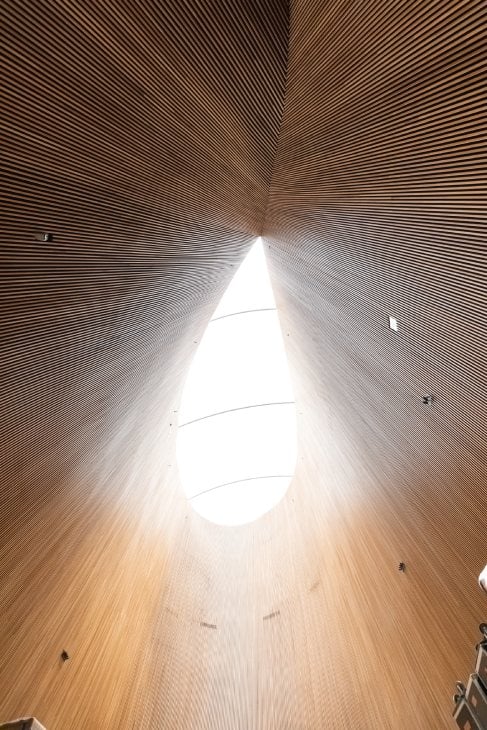 Explore other landmark projects
These featured projects enrich the urban fabric of their city, and we're proud to have played our part.